View basket
"Winter Journal" has been added to your basket.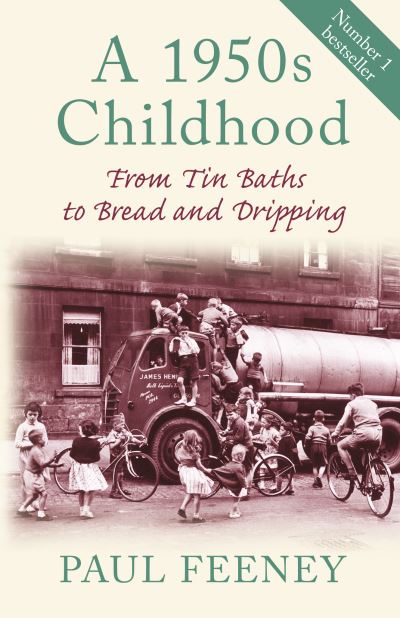 A 1950s Childhood: From Tin Baths to Bread and Dripping
£9.99
This delightful compendium of memories will appeal to all who grew up in this post-war decade, whether in town or country, wealth or poverty.
Do you remember Pathé News? Taking the train to the seaside? The purple stains of iodine on the knees of boys in short trousers? Knitted bathing costumes? Then the chances are you were born in or around 1950. To the young people of today, the 1950s seem like another age.But for those born around then, this era of childhood feels like yesterday. This delightful collection of photographic memories will appeal to all who grew up in this post-war decade; they include pictures of children enjoying life out on the streets and bombsites, at home and at school, on holiday and at events. These wonderful period pictures and descriptive captions will bring back this decade of childhood, and jog memories about all aspects of life as it was in post-war Britain.Paul Feeney is the author of several bestselling nostalgia books including A 1950s Childhood and A 1960s Childhood (The History Press). He has also written the bestselling From Ration Book to Ebook (The History Press), which takes a nostalgic look back over the life and times of the post-war baby boomer generation.
In stock