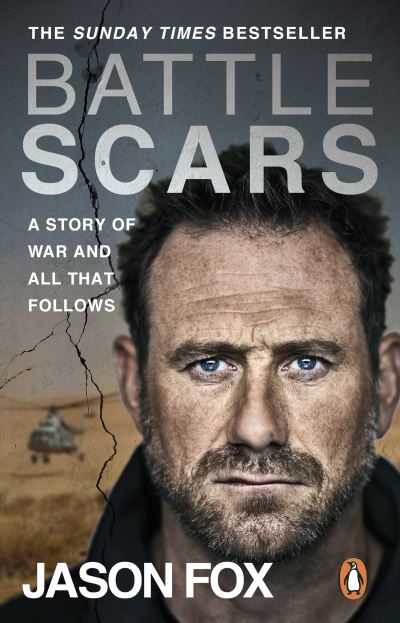 Battle Scars: A Story of War and All That Follows
£8.99
Jason Fox served with the Special Forces for over a decade, thriving on the close bonds of The Brotherhood and the 'death and glory' nature of their missions. 'Battle Scars' tells the story of his career as an elite soldier, from the gunfights, rescue missions and heroic endeavours that defined his service, to a battle of a very different kind: confronting the psychological devastation of combat that forced him to leave the military, and the hard reality of what takes place in the mind of a man once a career of imagined invincibility has come to an end.
___________
THE EXTRAORDINARY NUMBER ONE BESTSELLER.

'The most important book you'll ever read? Battle Scars will save lives.' TOM MARCUS, author of SOLDIER SPY
Battle Scars tells the story of Jason Fox's career as an elite operator, from the gunfights, hostage rescues, daring escapes and heroic endeavours that defined his service, to a very different kind of battle that awaited him at home.
After more than two decades of active duty, Foxy was diagnosed with complex PTSD, forcing him to leave the military brotherhood and confront the hard reality of what follows. What happens when you become your own enemy? How do you keep on fighting when life itself no longer feels worth fighting for?
Unflinchingly honest, Battle Scars is a breathtaking account of Special Forces soldiering: a chronicle of operational bravery, and of superhuman courage on and off the battlefield.
—
'A vivid, searing account of a life at war.' BEAR GRYLLS
'A must read.' ANT MIDDLETON, bestselling author of FIRST MAN IN.
—
What readers are saying:
'Outstanding' *****
'Inspiring' *****
'Humbling' *****
'Remarkable' *****
'Courageous' *****
'Moving' *****
'Truthful' *****
'Riverting' *****
'Inspiring' *****
'An absolute must-read' *****
—
Don't miss Life Under Fire, Jason Fox's extraordinary new book coming this Autumn. Available to pre-order now.
In stock