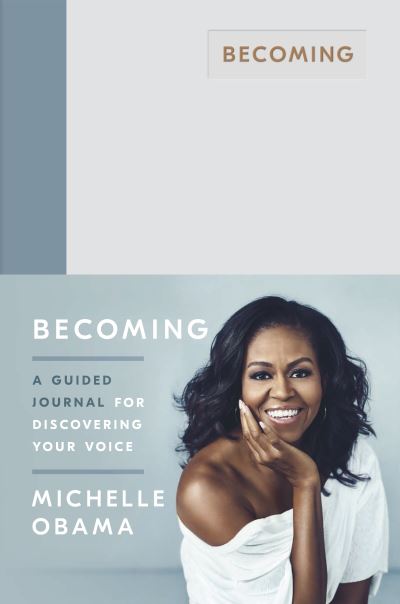 Becoming: A Guided Journal for Discovering Your Voice
£15.99
In a life filled with meaning and accomplishment, Michelle Obama has emerged as one of the most iconic and compelling women of our era. As First Lady of the United States of America – the first African-American to serve in that role – she helped create the most welcoming and inclusive White House in history, while also establishing herself as a powerful advocate for women and girls in the US and around the world, dramatically changing the ways that families pursue healthier and more active lives, and standing with her husband as he led America through some of its most harrowing moments. Along the way, she showed us a few dance moves, crushed Carpool Karaoke, and raised two down-to-earth daughters under an unforgiving media glare. In her memoir, a work of deep reflection and mesmerising storytelling, Michelle Obama invites readers into her world.
What's your journey of becoming? Based on Michelle Obama's bestselling memoir, this gorgeous journal contains more than 150 inspiring questions and quotes to help you discover your story.
'It's not about being perfect. It's not about where you get yourself in the end. There's power in allowing yourself to be known and heard, in owning your unique story, in using your authentic voice.' Michelle Obama
In Becoming, a work of deep reflection and mesmerizing storytelling, Michelle Obama shared her extraordinary journey, creating space for others to tell theirs. Now with Becoming: A Guided Journal for Discovering Your Voice, she helps you find your story with:
· Thought-provoking prompts to help reflect on your history
· Fun activities to outline your goals, challenges and dreams
· Enlightening questions to understand what motivates and brings hope

These pages will help you capture your voice so you can nurture your sense of becoming. Becoming creative. Becoming brave. Becoming you.
"I hope you'll use this journal to write down your experiences, thoughts, and feelings, in all their imperfections, and without judgment . . . We don't have to remember everything. But everything we remember has value."
In stock