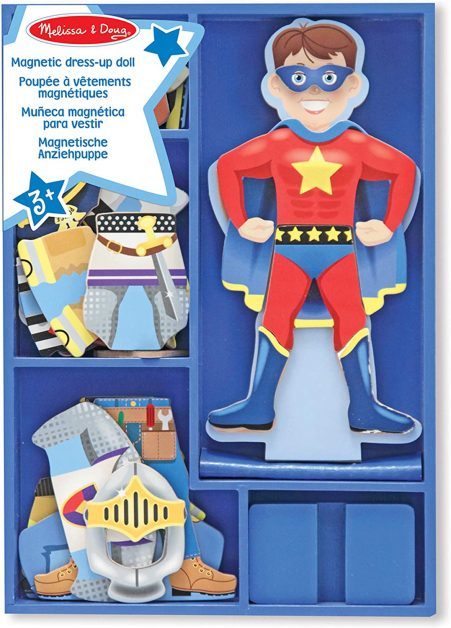 Billy Magnetic Dress-Up Doll
£12.99
This item is currently available for collection from the bookshop only.
Dress up Billy in a range of inspiring occupational outfits! The doll, stand, and pieces all store in a sturdy wooden tray. This unique dress-up doll helps kids three and older develop hand-eye coordination and fine motor, counting, and sorting skills, and encourages creative expression and imaginative play.
Includes 1 wooden play figure, 26 magnetic clothing pieces and gear, a doll stand, and an easy-to-carry storage tray.
For Age 3 year +
In stock