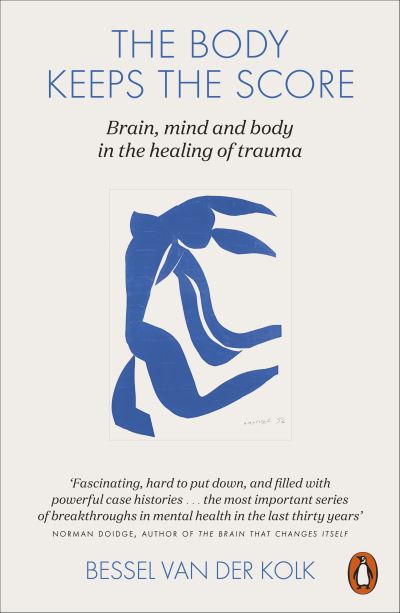 Body Keeps the Score: Mind, Brain and Body in the Transformation of Trauma
£10.99
What causes people to continually relive what they most want to forget, and what treatments could help restore them to a life with purpose and joy? Here, Dr Bessel van der Kolk offers a new paradigm for effectively treating traumatic stress. With stories of his own work and those of specialists around the globe, this book sheds new light on the routes away from trauma – which lie in the regulation and syncing of body and mind, using sport, drama, yoga, mindfulness, meditation, and other routes to equilibrium.
'Dr. van der Kolk's masterpiece combines the boundless curiosity of the scientist, the erudition of the scholar, and the passion of the truth teller' Judith Herman, author of Trauma and Recovery
The effects of trauma can be devastating for sufferers, their families and future generations. Here one of the world's experts on traumatic stress offers a bold new paradigm for treatment, moving away from standard talking and drug therapies and towards an alternative approach that heals mind, brain and body.
'Van der Kolk draws on thirty years of experience to argue powerfully that trauma is one of the West's most urgent public health issues … Packed with science and human stories' New Scientist
'Everyone should read this book' Nigella Lawson

Available on Order