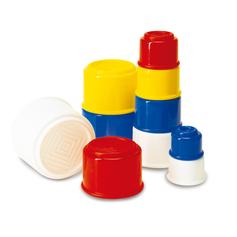 Building Beakers
£6.99
This item is available for collection from the bookshop only.
A classic set of colourful beakers for nesting, stacking, filling, pouring or just for piling up and knocking down.
In the garden or the bath this fantastically simple toy allows first building hand/eye coordination skills, first counting and first colour recognition and play.
Height 8.5cm
In stock