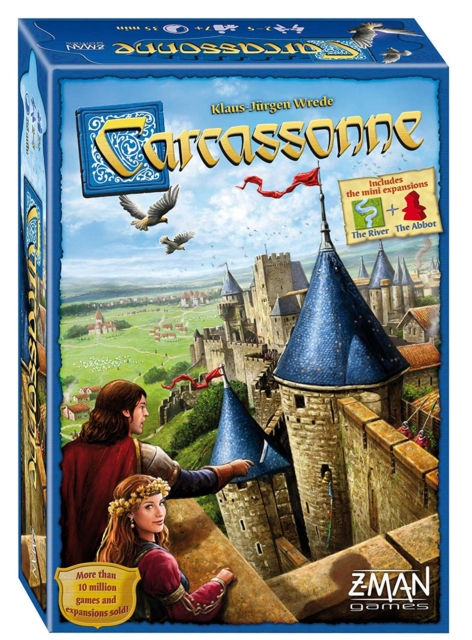 Carcassonne
£34.99
A genius board game – our household is obsessed! For players 7+ years, 2-5 players and each game is approx 30 minutes.
Lay tiles to build your fort, roads and monasteries – lay 'meeples' (your people) to claim territory and score points. Somewhere between a giant every-changing jigsaw & chess, you can play collaboratively or (in our house) fiendishly strategically to block others path! Lovely illustrated tiles, wooden meeples – endless hours of fun and well worth the money.
This version includes the River and Abbots extensions.
Age 7+ years
In stock