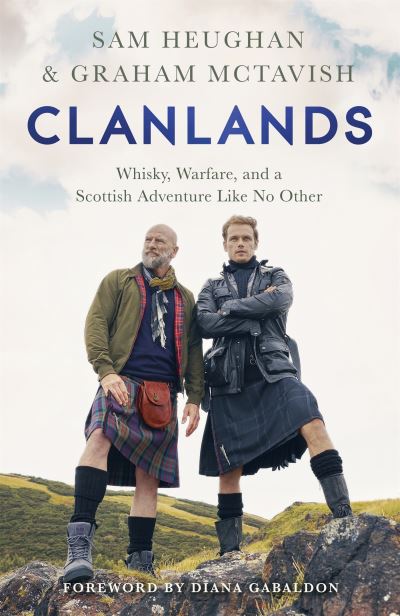 Clanlands: Whisky, Warfare, and A Scottish Adventure Like No Other
£20.00
From their faithful camper van to boats, kayaks, bicycles, and motorbikes, join stars of 'Outlander' Sam and Graham on a road trip with a difference, as two Scotsmen explore a land of raw beauty, poetry, feuding, music, history, and warfare. Unlikely friends Sam and Graham begin their journey in the heart of Scotland at Glencoe and travel from there all the way to Inverness and Culloden battlefield, where along the way they experience adventure and a cast of highland characters. In this story of friendship, finding themselves, and whisky, they discover the complexity, rich history and culture of their native country.
THE SUNDAY TIMES BESTSELLER

With a foreword by Diana Gabaldon.
Two men. One country. And a lot of whisky.
As stars of Outlander, Sam and Graham eat, sleep and breathe the Highlands on this epic road trip around their homeland. They discover that the real thing is even greater than fiction.
Clanlands is the story of their journey. Armed with their trusty campervan and a sturdy friendship, these two Scotsmen are on the adventure of a lifetime to explore the majesty of Scotland. A wild ride by boat, kayak, bicycle and motorbike, they travel from coast to loch and peak to valley and delve into Scotland's history and culture, from timeless poetry to bloody warfare.
With near-death experiences, many weeks in a confined space together, and a cast of unforgettable characters, Graham and Sam's friendship matures like a fine Scotch. They reflect on their acting careers in film and theatre, find a new awestruck respect for their native country and, as with any good road trip, they even find themselves.
Hold onto your kilts… this is Scotland as you've never seen it before.
In stock