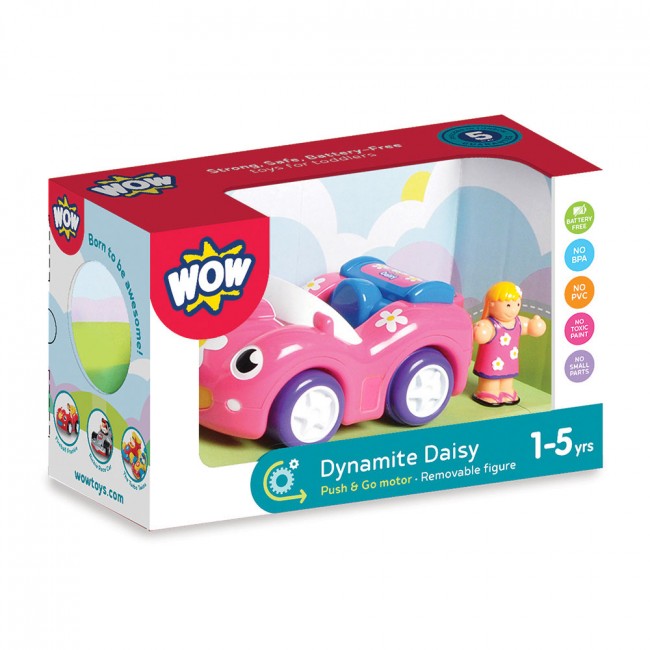 Dynamite Daisy
£11.99
This item is currently available from the bookshop for collection only.
Daisy's driver figure fits into her driver's seat and her powerful Push & Go engine takes her straight over the racing finish line. Complete with rear magnetic hook, this cute and exciting sports car is also compatible with any WOW Toys trailer.
Includes: 1 motorised Push & Go sports car and 1 Play Friend figure.
Packaging dimensions: L: 230mm H: 140mm D: 100mm
This toy encourages development of motor skills and inspires imaginative and creative role-play.
Better still there is no PVC, no toxic paint, BPA free, no small parts and it is easy to clean. All WOW toys are battery-free and incredibly hard wearing!
Dimensions: L: 280mm H: 180mm D: 125mm
For Age 1 – 5 years
*We stock a huge range of WOW toys – give us a call if you would like a campervan, rocket, plane, farmer or princess carriage!
In stock