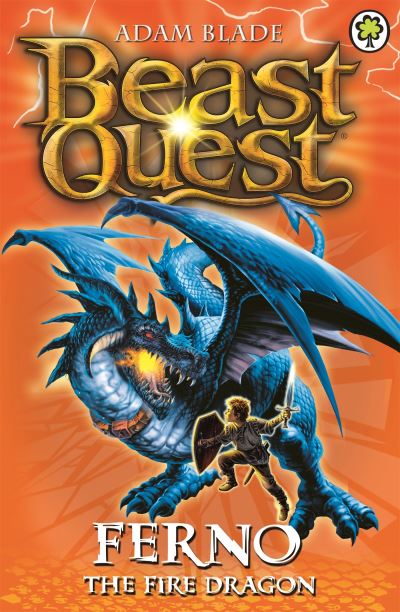 Ferno
£5.99
Six fearsome beasts have been cast under an evil spell by the Dark Wizard Malvel, and are destroying the kingdom of Avantia. Our hero Tom and his friend Elenna must free the beasts from the spell and save the land. Let the battle commence!
Battle fearsome beasts and fight evil with Tom and Elenna in the bestselling adventure series for boys and girls aged 7 and up.
An evil wizard has enchanted the magical Beasts of Avantia – only a true hero can free the Beasts and stop them from destroying the land. Is Tom the hero Avantia has been waiting for? Join Tom as he braves Ferno the Fire Dragon in the first of this bestselling series …
There are SIX thrilling adventures to collect in Series One: Sepron the Sea Serpent; Arcta the Mountain Goat; Nanook the Snow Monster; Tagus the Horse-Man; and Epos the Flame Bird
If you like Beast Quest, check out Adam Blade's other series: Team Hero, Sea Quest and Beast Quest: New Blood!
In stock