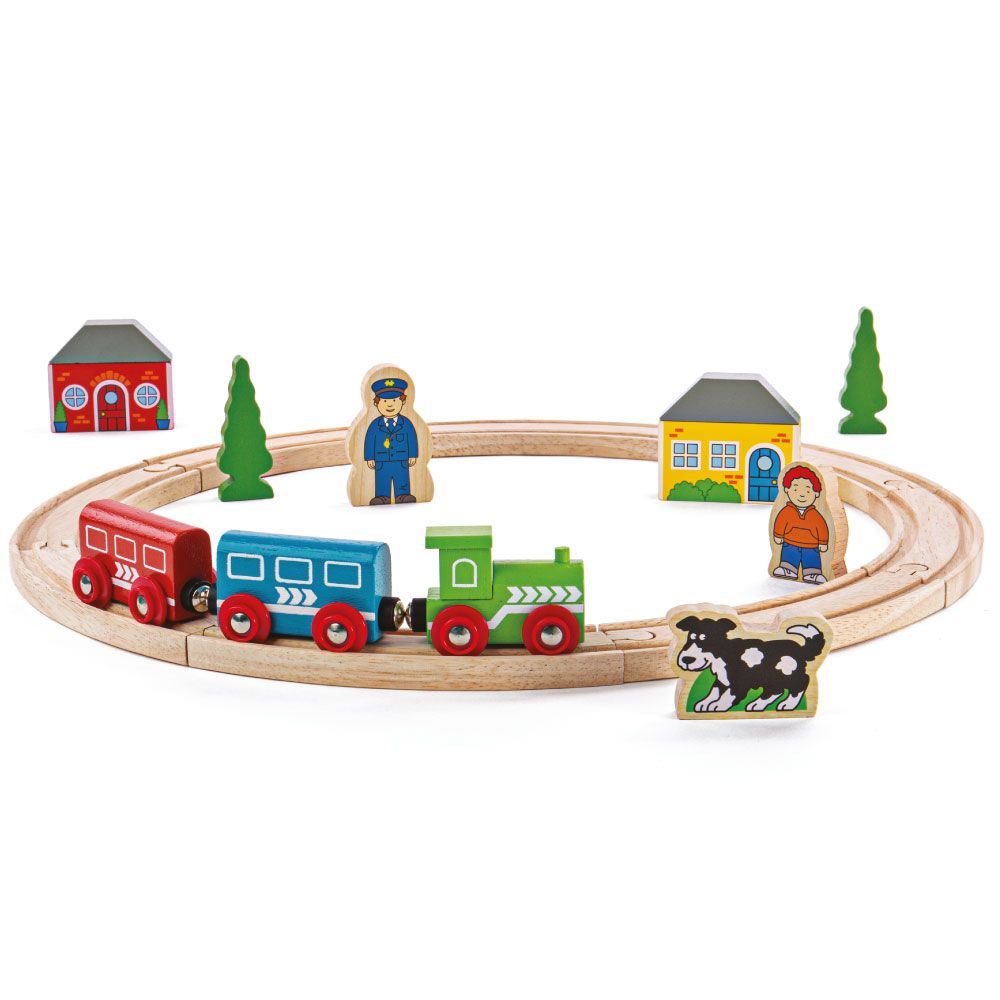 First Train Set
£12.99
This item is currently available for collection from the bookshop only.
Educational and creative, this wooden train set will open young minds to an endless world of adventure. There are 19 pieces: 8 pieces of wooden track, an engine, 2 carriages with magnetic couplings, plus freestanding items including houses, trees and figures.
Create a unique travel scene with each play – add accessories to expand the set including more track, bridges, stations, turntables and much more!
Most other major wooden railway brands are compatible with Bigjigs Rail. Made from high quality, responsibly sourced materials. Conforms to current European safety standards.
For Age 3+ years
In stock