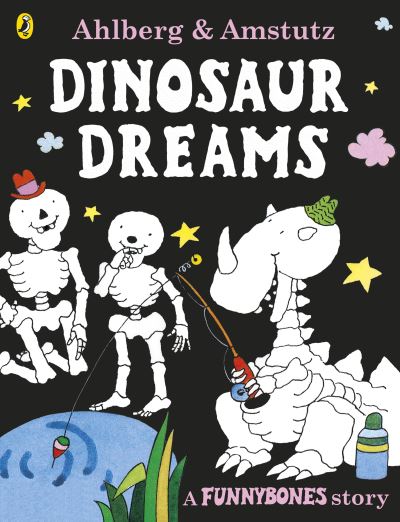 Funnybones: Dinosaur Dreams
£6.99
Another entertaining story of the big skeleton, the little skeleton and the dog skeleton. The three skeletons are down in their dark cellar and are dreaming of being chased by dinosaur skeletons. Dog skeleton, however, chases them off.
A big skeleton, a little skeleton and a dog skeleton are dreaming about dinosaurs…
But what started as a lovely dream suddenly gets a bit scary when the dinosaurs start chasing the skeletons… luckily the dog skeleton is on hand to save the day!
Despite being set in a dark dark house, this brightly coloured book is perfect for early readers.
Have you read the other classic Funnybones stories?
Bumps in the Night
The Pet Shop
The Black Cat
Skeleton Crew
Mystery Tour
The Ghost Train
Give a Dog a Bone
'There can be few families in the British Isles who do not possess at least one well-thumbed Ahlberg'- Independent on Sunday
In stock