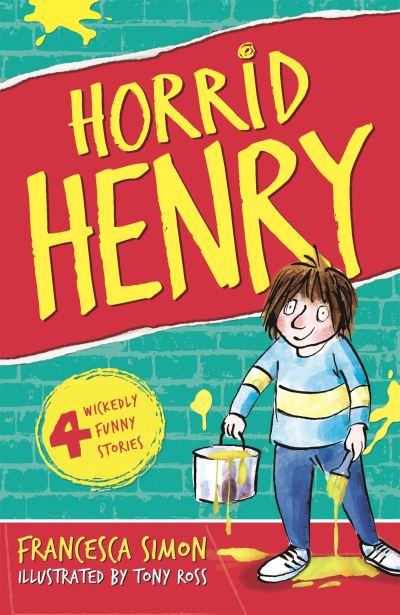 Horrid Henry
£5.99
Horrid Henry is rapidly establishing himself as a character children love to hear about. These four tales of a very naughty boy, his maddeningly good little brother Perfect Peter, and Moody Margaret, all show him wreaking havoc.
Number One for Fiendish Fun!
This book contains HIDEOUS behaviour, terrible dancing, disgusting glop and a trip to France!
Four utterly hilarious and totally brilliant Horrid Henry stories by Francesca Simon, with illustrations by Tony Ross. An irresistible introduction to reading for pleasure.
In stock