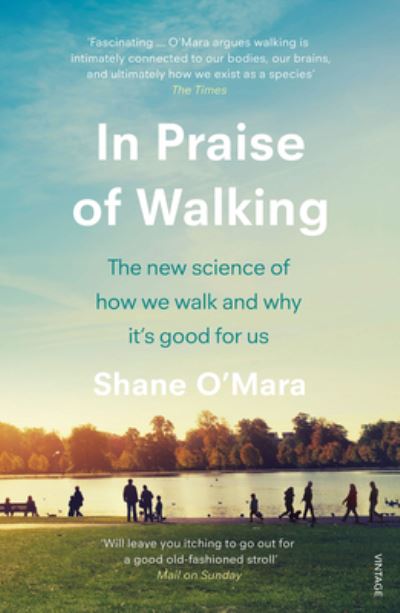 In Praise of Walking: The new science of how we walk and why it's good for us
£8.99
When we think of what makes us human, one adaptation that is regularly overlooked is our ability to walk, and to walk upright. It's this skill that enabled us to walk out of Africa and to spread all over the world – to the far distant glaciers of Alaska, and all the way to the sun-baked deserts of Australia. Walking upright gives us all sorts of advantages. It frees our hands and it also frees our minds. Neuroscientist Shane O'Mara celebrates the full sweep of human walking, from its origins deep in time, through to how the brain and nervous system performs the mechanical magic of walking, to understanding how it can set our thoughts free, all the way to its most social aspects, when we walk together to achieve something – whether it's a four-ball in golf, a country ramble, or a march to try and change society.
'Informative and persuasive enough to rouse the most ardent couch pototo' New Scientist

Walking upright on two feet is a uniquely human skill. It defines us as a species.
It enabled us to walk out of Africa and to spread as far as Alaska and Australia. It freed our hands and freed our minds. We put one foot in front of the other without thinking – yet how many of us know how we do that, or appreciate the advantages it gives us? In this hymn to walking, neuroscientist Shane O'Mara invites us to marvel at the benefits it confers on our bodies and minds, and urges us to appreciate – and exercise – our miraculous ability.
SUNDAY INDEPENDENT BOOK OF THE WEEK

AGreatRead and ArgosyBooks BOOK OF THE MONTH
In stock