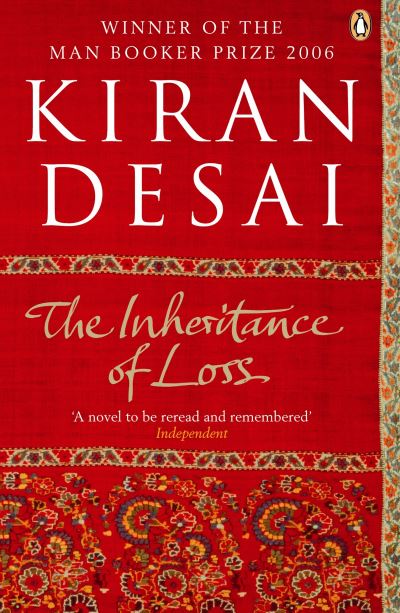 Inheritance Of Loss
£8.99
At the foot of Mount Kanchenjunga in the Himalayas lives an embittered old judge who wants nothing more than to retire in peace. With the arrival of his orphaned granddaughter, and his cook's son hopscotching from one New York restaurant to another, trying to stay ahead of the US immigration services, this is far from easy.
The Inheritance of Loss is Kiran Desai's extraordinary Man Booker Prize winning novel.
High in the Himalayas sits a dilapidated mansion, home to three people, each dreaming of another time.
The judge, broken by a world too messy for justice, is haunted by his past. His orphan granddaughter has fallen in love with her handsome tutor, despite their different backgrounds and ideals. The cook's heart is with his son, who is working in a New York restaurant, mingling with an underclass from all over the globe as he seeks somewhere to call home.
Around the house swirl the forces of revolution and change. Civil unrest is making itself felt, stirring up inner conflicts as powerful as those dividing the community, pitting the past against the present, nationalism against love, a small place against the troubles of a big world.
'A Magnificent novel of humane breadth and wisdom, comic tenderness and political acuteness' Hermione Lee, chair of the Man Booker Prize judges
'Poised, elegant and assured . . . breaks out into extraordinary beauty' The Times
'Desai's bold, original voice, and her ability to deal in a grand narratives with a deft comic touch that affectionately recalls some of the masters of Indian fiction, makes hers a novel to reread and remembered' Independent