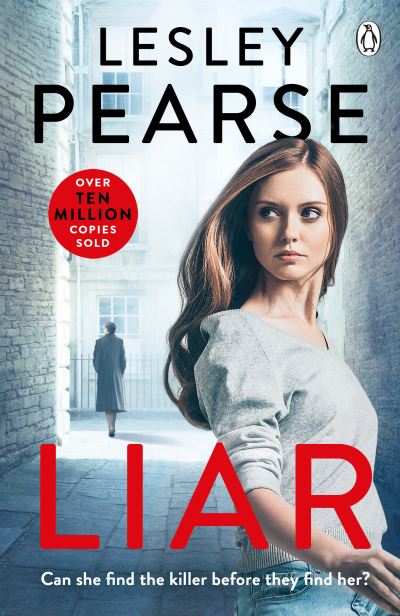 Liar
£7.99
Amelia White dreams of being a reporter. The closest she's come is selling advertising in the local paper – until the fateful day she stumbles on a shocking scoop. Round the corner from her home, she discovers the body of a murder victim, dumped among the rubbish. When the police and reporters descend, Amelia is horrified at the lies soon to be spread about the young woman. Determined to protect the victim from these smears, she convinces her paper's editor to let her tell the true story. And when another body is found, Amelia discovers that she may be the only one with any chance of learning the truth and stopping more killings. If only she can work out who the liar is.
The enthralling new Sunday Times bestselling story of a young female journalist exposing murder and lies in her search for the truth, from the international bestseller Lesley Pearse
THE SUNDAY TIMES TOP 5 BESTSELLER AND WINNER OF THE WOMAN & HOME BOOK CHOICE AWARD 2020
'A compelling page-turner' DAILY MAIL
______
Find the liar. Find the killer . . .
Amelia White didn't expect her career as a reporter to start like this: by finding a young woman's body, just around the corner from her Shepherd's Bush bedsit.
With rumours already spreading about this poor murder victim, she seizes her chance to write the true story.
But when more bodies are found, the police are baffled.
Reporting on the story, Amelia meets witnesses as well as suspects. If she can only work out who the liar among them is, she may be able to stop the murders.

Or might she turn herself into the next victim? . . .
Gripping, suspenseful and completely unputdownable, Liar will have you on the very edge of your seat.
______
'Gripping and suspenseful, a fast-paced murder mystery, love story and a young woman's journey of self-discovery' Daily Express

'This latest book from master storyteller Lesley Pearse is gripping and full of twists. With an addictive and pacy plot, this will keep you guessing until the end' My Weekly

'A page turner full of suspense, compelling and heartwarming, Liar is a brilliant read. I couldn't put it down' Woman's Way

Praise for Lesley Pearse

'Storytelling at its very best' Daily Mail

'Evocative, compelling, told from the heart' Sunday Express

'Intriguing, heart-tugging, beautifully written' Closer
In stock (can be backordered)