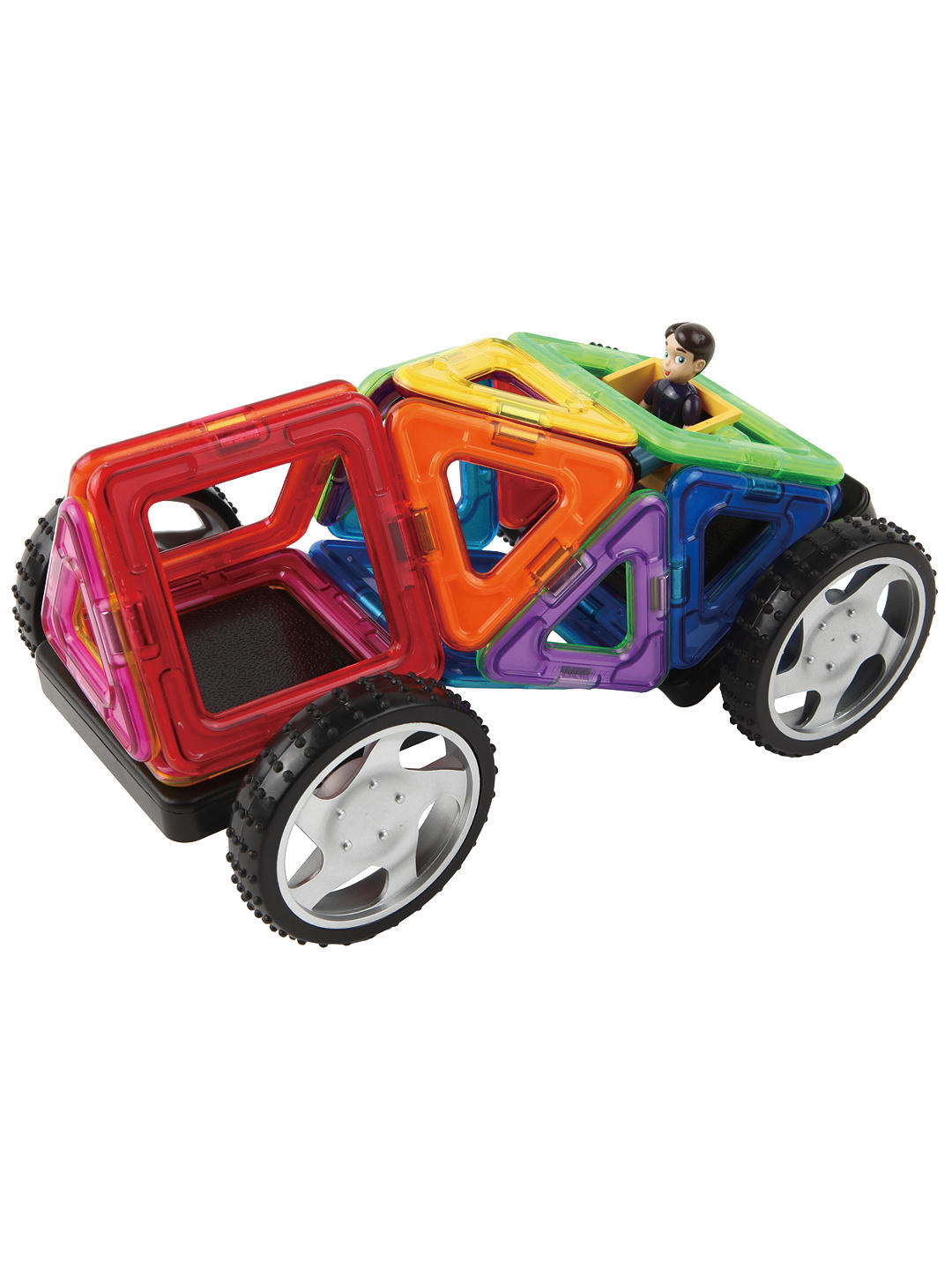 Magformers WOW Set
£34.99
This item is currently available for collection from the bookshop only.
Magformers WOW Set is one of our bestselling Magformer toys. It is great fun for children from 3 years old and is a perfect introduction to this brilliant range of magnetic construction sets.
If you've not yet discovered this innovative new brand prepare to be addicted – fabulously coloured and beautifully tactile, each piece will magnetically stick to any other (no repelling) to create any shape your imagination can come up with. Older children can practice their 3D shape building and naming.
Best of all it all sticks together in the toy box!
Consists of a total of 16 pieces: squares, triangles, a special pilot boy element and 2 wheel sets.
Includes 22 nicely illustrated double-sided plan maps showing how to play with Magformers.
Offers 8 patterns demonstrating how easy it is to build with Magformers
Includes 11 patterns for Magformers youngest fans from 3 years old
Suggests 20 models of vehicles which can be designed with the set Magformers Wow Set received the well-deserved Oppenheim Toy Portfolio Award Golden Seal 2013.
For Age 3+ years
In stock