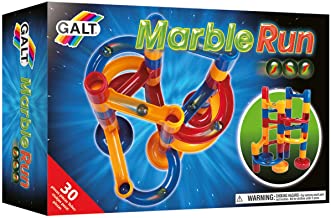 Marble Run
£14.99
This item is currently available for collection from the bookshop only.
A brilliant construction toy for all ages! Use the 24 brightly coloured pieces, in 4 different shapes, to slot together to make unique marble runs each time. Line up all your stops and drops to make the marble run from the top to the home base.
Add on Super Marble Run, Marble Racer Run, and even Glow in the Dark Marble Run to create bigger and more elaborate runs.
24 pieces plus 6 marbles
Dimensions 37.01 x 23.01 x 8.99 cm
In stock