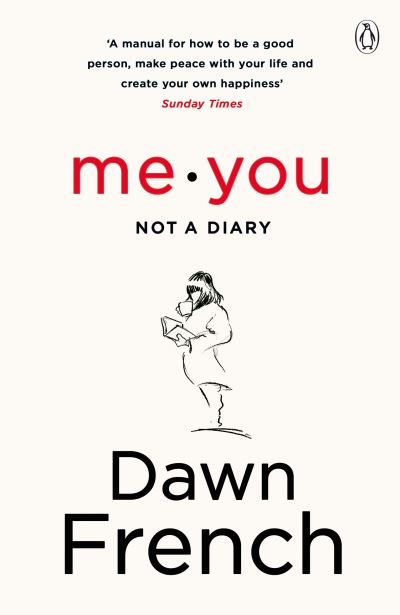 Me. You. Not a Diary: The No.1 Sunday Times Bestseller
£8.99
This is Dawn French's fabulously inventive take on modern life – the twists and turns, the surprises, the hurts and the delights. Yes, especially those. It's a way for readers to take a lovely ramble through the year together with Dawn. Think of it as Dawn's diary, with places for the reader to personalise the book with their own thoughts and experiences.
'A mellow, gentle read with a lot of words of wisdom' Independent
Let Dawn French guide you through the year with her witty and wise seasonal insights.
__________
Me You: Not A Diary is a pocket diary without the diary part. Or the pocket.
It includes everything you loved about the original but without the calendar pages. To keep a working diary alongside Dawn, we recommend the hardback edition of Me You: A Diary.
Me You is a place for me and you to reflect on the patterns and changes of the year. It's full of my thoughts about the seasons, the months and what matters. It's your guide to reflecting on the year you've just had – or the one still to come.
Dive in, the paper's lovely . . .
_________
'A witty outlook on life. This will have you laughing about your year' Prima

'It's beautiful, like Dawn, and stuffed full of goodies' Jo Brand
In stock