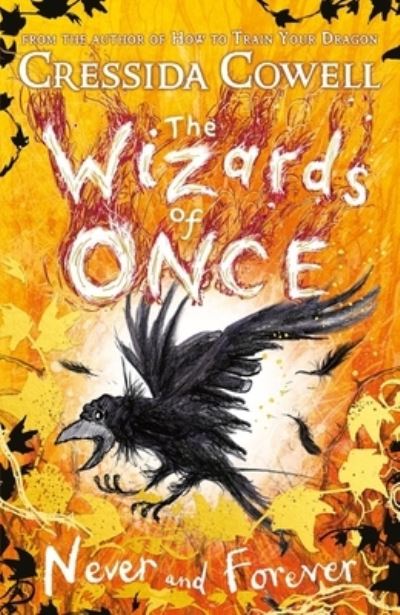 The Wizards of Once: Never and Forever
£12.99
Warriors and wizards combine forces against the dreadful power of the Kingwitch, whose searing evil threatens not only the Wildwoods, but all its creatures. Xar and Wish are on the final leg of their journey. First stop: The Mines of Unhappiness. Here, starvation is never far away for the Magical creatures who toil in its horrible depths. Xar and Wish must escape and fast; Xar needs to take control of his ever-growing Witchstain, and Wish must achieve her Destiny. But the Tazzelwurm is in their way, a grotesque monster who threatens to block every entrance.Time is not on their side, but the forests are calling them.
The No.1 bestselling series from the author of How to Train Your Dragon. Can Xar and Wish unite their worlds in time to save the Wildwoods? Will it be Never… or Forever? The final book in the magical The Wizards of Once series.
Xar and Wish have found the ingredients for the Spell-to-get-rid-of-Witches. Now the Kingwitch is calling them to the lake of the lost. But first they must mix the potion in the Cup of Second Chances …
Can they defeat the hungry Tatzelwerm monster and escape with the cup? And will the spell be strong enough to lift the CURSE OF THE WILDWOODS… or will Witches reign FOREVER?
"A rollercoaster of suspense and surprise" GUARDIAN
"Cowell is moving towards national treasure" BIG ISSUE
"Another coup from Cowell" SUNDAY TIMES
In stock