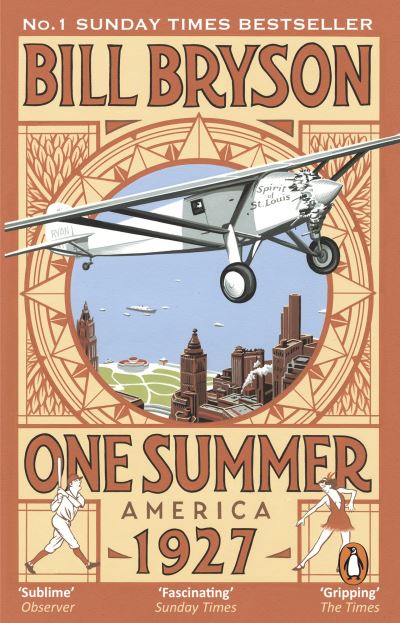 One Summer: America 1927
£9.99
Bill Bryson travels back in time to summer 1927 in America, the year America stepped out onto the wold stage, and tells a gripping narrative featuring a handful of larger-than-life characters, including Charles Lindbergh, Al Capone, Herbert Hoover, Babe Ruth, Ernest Hemingway and Henry Ford.
In summer 1927, America had a booming stock market, a president who worked just four hours a day (and slept much of the rest), a devastating flood of the Mississippi, a sensational murder trial, and an unknown aviator named Charles Lindbergh who became the most famous man on earth.
It was the summer that saw the birth of talking pictures, the invention of television, the peak of Al Capone's reign of terror, the horrifying bombing of a school in Michigan, the thrillingly improbable return to greatness of over-the-hill baseball player Babe Ruth, and an almost impossible amount more.
In this hugely entertaining book, Bill Bryson spins a tale of brawling adventure, reckless optimism and delirious energy. With the trademark brio, wit and authority that make him Britain's favourite writer of narrative non-fiction, he brings to life a forgotten summer when America came of age, took centre stage, and changed the world.
In stock