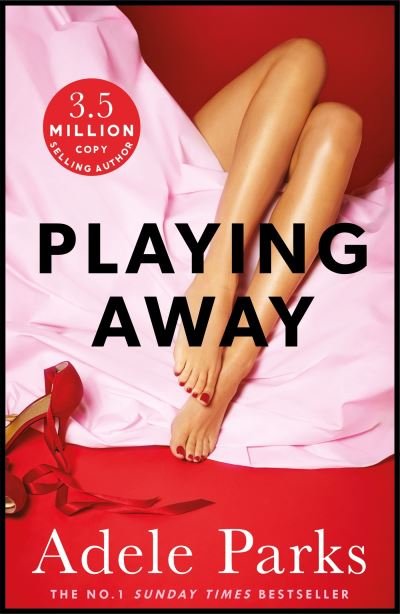 Playing Away: The Irresistible, Trailblazing Novel of An Affair From the Bestsel
£8.99
Imagine the sexiest man you can think of. He's a walking stag weekend. He's a funny, disrespectful, fast, confident, irreverent pub crawl. He is also completely unscrupulous. He is about to destroy Connie's peace of mind, but she can't resist. She's playing with fire. And playing against the rules.
If you loved Adele Parks's No. 1 Sunday Times bestseller, Lies, Lies, Lies, you won't want to miss Connie's story in Playing Away.
Don't miss Adele's gripping new novel, the No. 1 bestseller Just My Luck, out now!
SHE'S PLAYING WITH FIRE…
The unforgettable debut novel from Adele Parks. Playing Away became an instant bestseller, is irresistible, unputdownable and the nearest thing you'll get to an affair without actually having one…
Connie Green's life should be perfect. She's married to gentle, loving Luke, has a good job and really fabulous friends. She thinks she can't be happier.
But she's just met John Harding.
Spectacularly unsuitable and overwhelmingly sexy, he's about to destroy her peace of mind and her happily ever after, yet she just can't seem to resist.
And to have any chance of clearing her head, Connie needs to get out of John's bed…
What readers are saying about Playing Away:
'A refreshingly honest look at the lives of thirty-somethings who have been through the Bridget Jones singleton era, and have moved on. Totally engaging – I couldn't put it down!'
'I was amused, touched, romanced, saddened and thrilled by the story from start to finish. Totally unputdownable!'
Available on Order