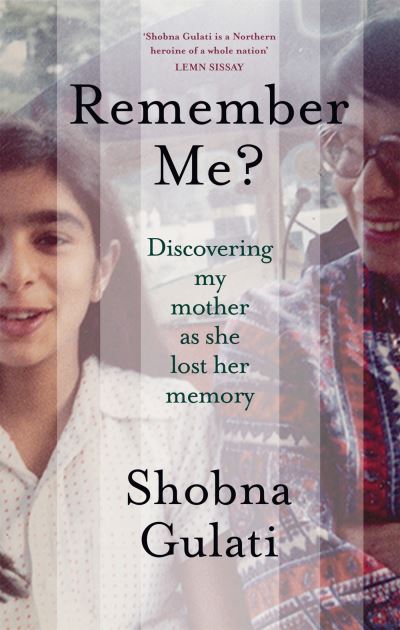 Remember Me?: Discovering My Mother as She Lost Her Memory
£16.99
In December 2019, soon after her mother's untimely death to dementia, Shobna Gulati discovered a box tucked away amongst her mother's possessions. In it lay a catalogue of cut-out clippings of every time Shobna's name had been mentioned in the press. What was strange about this discovery was that throughout Shobna's life her mother had barely mentioned her daughter's career highs nor the box of memories she'd filed them into. In this deeply moving, tender and humorous memoir, a daughter sets out to reclaim her mother's past after her death and bring it into the present.
Afterword by Alzheimer's Research UK.
'Shobna Gulati is the Northern heroine of a nation' – Lemn Sissay
Remember Me? is a memoir about caring for a parent with dementia and the memories that resurface in the process.
In her first book, Shobna Gulati sets out to reclaim her mother's past after her death, and in turn, discovers a huge amount about herself and their relationship.
Remember Me? captures the powerful emotions that these memories hold to both Shobna and her mother; secrets they had collectively buried and also the concealment of her mother's condition. What ensues is a story of cultural assimilation, identity and familial shame.
In stock