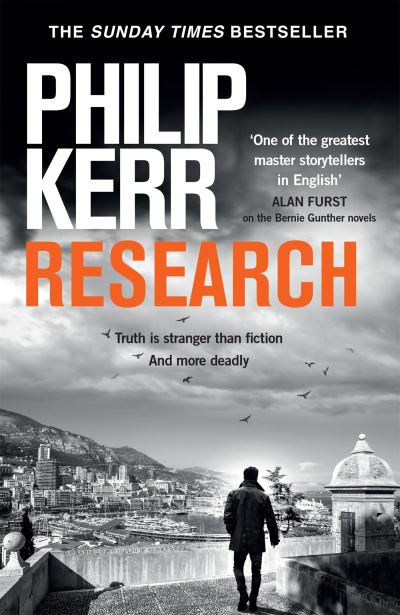 Research
£8.99
Houston is the richest writer in the world, a book factory publishing many bestsellers a year – so many that he can't possibly write them himself. He has a team that feeds off his talent; ghost writers, agents, publishers. So when he decides to take a year out to write something of quality, a novel that will win prizes and critical acclaim, a lot of people stand to lose their livelihoods. Now Houston, the prime suspect in his wife's murder, has disappeared. He owns a boat and has a pilot's licence – he could be anywhere and there are many who'd like to find him. First there's the police. If he's innocent, why did he flee? Then again, maybe he was set up by one of his enemies. The scenario reads like the plot of one of Houston's million-copy-selling thrillers.
Set in the South of France, a fiendishly clever thriller about the back-stabbing literary world, from the bestselling author of the Bernie Gunther series of prize-winning historical novels.
Robert Harris's THE GHOST meets Patricia Highsmith

If you want to write a murder mystery, you have to do some research… or pay someone else to do it for you.
In a luxury flat in Monaco, John Houston's supermodel wife lies in bed, a bullet in her skull.
Houston is the world's most successful thriller writer, the playboy head of a literary empire that produces far more books than he could ever actually write. Now the man who has invented hundreds of bestselling killings is wanted for a real murder and on the run from the police, his life transformed into something out of one of his books.
And in London, the ghostwriter who is really behind those books has some questions for him too…
In stock