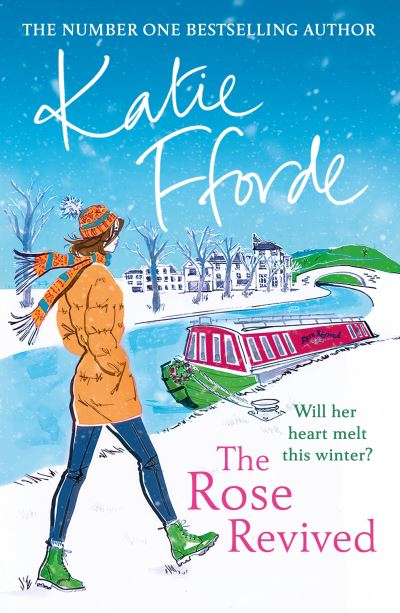 The Rose Revived
£8.99
May, Sally and Harriet are reduced to working for Quality Cleaners when each of them needs money, badly. But when they discover that they are being taken to the cleaners, they set up an independent team and things really begin to take off.
________________
'Thank goodness for Katie Fforde, the perfect author to bring comfort in difficult times. She really is the queen of uplifting, feel good romance.' AJ PEARCE
_________________
Love is in the air. A wonderfully romantic novel from the No. 1 Sunday Times bestselling author of Recipe for Love, A French Affair and The Perfect Match.
May, Sally and Harriet have had enough.
They may work at Quality Cleaners, but there is nothing quality about the way their boss, 'Slimeball' Slater runs the business.
Sick and tired of working for a crook, May, Sally and Harriet decide to set up their own business.
Soon May finds she can afford the mooring fees for her beloved narrowboat, Harriet discovers she has a gift for painting, and Sally's dream of owning a place of her own is fast becoming a reality.
It all seems to be going so well. But is it really?
And is it too much, May wonders, to want a man to share her new found happiness?
In stock