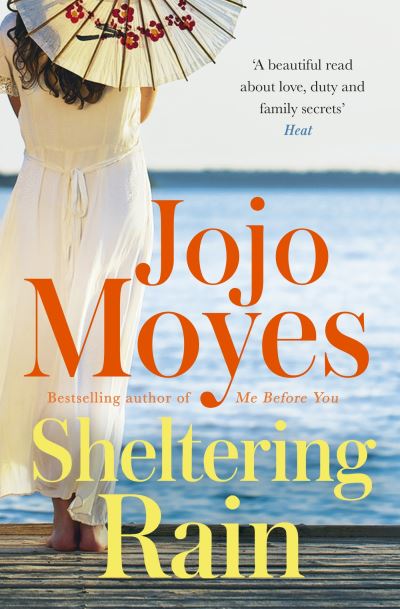 Sheltering Rain
£8.99
Set in colonial post-war Hong Kong and in a crumbling country house in southern Ireland, this is the story of three generations of women and their profoundly different experiences of love.
The captivating debut novel by Jojo Moyes, internationally bestselling author of Me Before You, After You and the new bestseller Still Me.
****
'Page-turning . . . Be sure that your bookmark is a hankie.' – Elle
On Coronation night the ex-pat community in Hong Kong gathers for a celebration party, and while they strain to listen to the wireless, 21-year-old Joy falls in love at first sight. She is engaged within 24 hours, but will not see her fiance again for a year.
In 1980, 18-year-old Patricia's rebellion is to run away to from County Wexford with her illegitimate child.
Fifteen years later Sabine leaves trendy Hackney to visit the grandparents she doesn't know, and finds that time in Wexford seems to have stood still.
When Sabine, her mother and grandmother are brought together, not only is a deeply buried family secret is discovered, but also some fundamental truths: about the conflict between love and duty, about women's choices, and about mothers and daughters.
****
'An enjoyable read' – Sunday Express
'An emotional roller-coaster' – Company
'Beautiful and very moving' – Lesley Pearse
'Rich and deep and full of wonderfully realised characters' – Anne Rivers Siddons
In stock