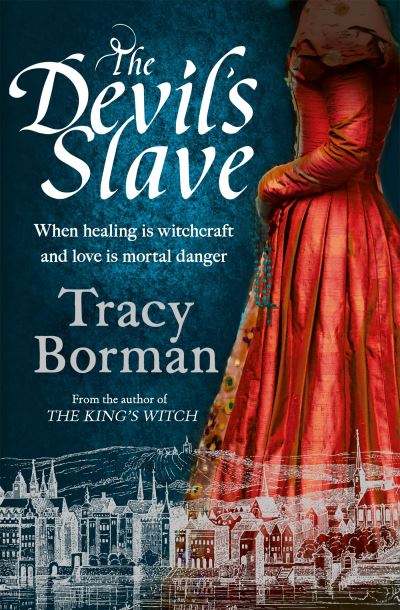 The Devil's Slave: the highly-anticipated sequel to The King's Witch
£7.99
In this powerful follow-up to 'The King's Witch', the Gorges family remains under threat from King James and his circle. Any hint of association with the members of the Gunpowder Plot will lead to mortal danger, but old loyalties – and loves – will not always be denied.
'So vividly evoked that you are there, living the story'
Alison Weir
***
Frances Gorges was accused of witchcraft – and she survived. But if her torturers at the court of King James discover she is pregnant with the child of Tom Wintour, her lover executed for his part in the Gunpowder Plot, it will mean certain death.
Then Frances is offered an escape: marriage. She will not be expected to sleep with her new husband, only to give up the cause for which Tom died.
But even when she is surrounded by the venomous dangers of life at court, Frances finds old loyalties hard to deny…
Compelling, sensual, suspenseful, The Devil's Slave is a novel of family, power and heartbreaking dilemmas. It is also a surprising, thrilling love story.
***
'A lively, entertaining novel'
The Sunday Times
'Powerfully accomplished and vividly detailed… I swallowed this book in two great gulps'
Sarah Gristwood, author of Game of Queens
'Rich evocation of 17th Century life
The Times
'Empathetic and knowledgeable'
Daily Mail
In stock