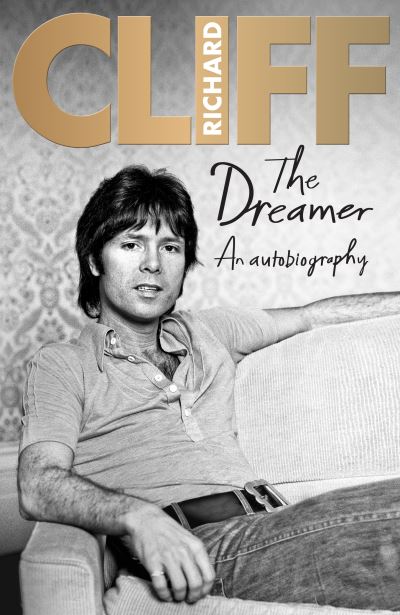 The Dreamer
£20.00
Achieving a hit in every decade since the 1950s, Cliff Richard stands alone in pop history. Coming of age in 1950s London, he began his music career at Soho's legendary 2i's Cafe, and now he's approaching his 80th birthday with record sales of over 250m and counting. In 'The Dreamer', Cliff tells his story, in his own words – from his humble upbringing to pop stardom, to finding Christianity and reflecting on the ups and downs of a life in the public eye.
SUNDAY TIMES BESTSELLER
Early evening on Saturday 13th September, 1958, Cliff Richard and The Drifters appeared on ITV's pop show Oh Boy!, electrifying living rooms across the nation with their now legendary performance of 'Move It'. Overnight, the 17-year-old Elvis fan with big dreams became a real-life teen idol, and Britain had their first rock 'n' roll star. A new chapter had started in the history of music.
Over sixty years later, with a hit in every decade since and over 250 million record sales, Cliff Richard performs live to sell-out audiences with continued success as a recording artist, while era-defining pop stars have come and gone.
Now in his autobiography, Cliff takes us back to 1950s post-War London, where he exploded out of the skiffle scene with his unique new sound. From there he is catapulted into the centre of the British film industry, and goes on to conquer Saturday-night TV. We go behind the scenes on West End musicals, and around the world with him on tour.
Cliff Richard is one of the biggest-selling artists of all time, and he has achieved that while always following his own path, on his own terms. Here he tells his story in his own words, through the toughest times he has faced, to the biggest dreams that came true.
In stock