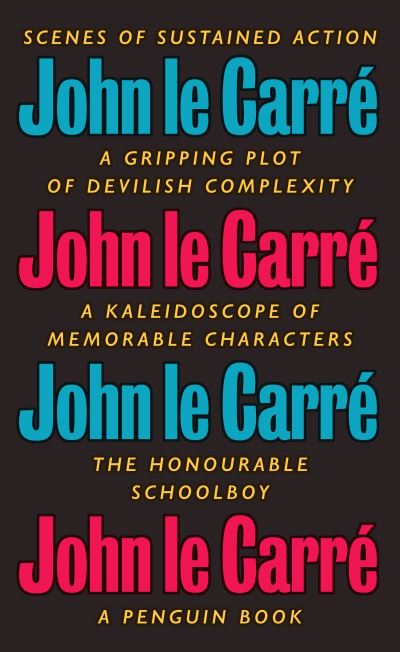 The honourable schoolboy
£7.99
It is a beleaguered and betrayed Secret Service that has been put in the care of George Smiley. A mole has been uncovered at the organisation's highest levels – and its agents across the world put in grave danger. But untangling the traitor's web gives Smiley a chance to attack his Russian counterpart, Karla. And part-time spy Jerry Westerby is the weapon at Smiley's disposal.
THE SIXTH GEORGE SMILEY NOVEL
George Smiley, now acting head of the Circus, must rebuild its shattered reputation after one of the biggest betrayals in its history. Using the talents of journalist and occasional spy Jerry Westerby, Smiley launches a risky operation uncovering a Russian money-laundering scheme in the Far East. His aim: revenge on Karla, head of Moscow Centre and the architect of all his troubles.
In the second part of John le Carré's Karla Trilogy, the battle of wits between Smiley and his Soviet adversary takes on an even more dangerous dimension.
'Energy, compassion, rich and overwhelming sweep of character and action' The Times
'A remarkable sequel … the achievement is in the characters, major and minor … all burned on the brain of the reader' The New York Times
In stock (can be backordered)