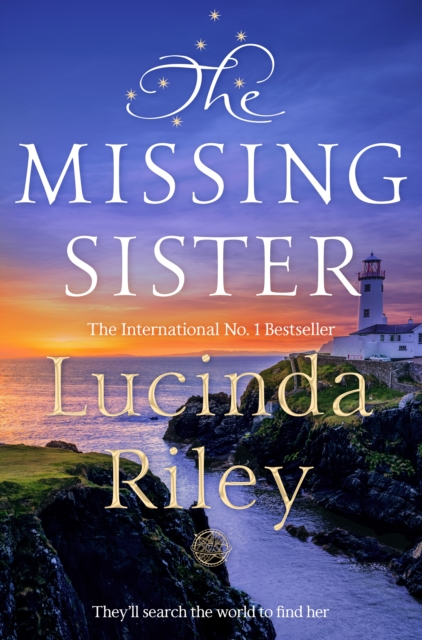 The Missing Sister SIGNED BOOK
£20.00
SIGNED
From the Sunday Times number one bestselling author Lucinda Riley, The Missing Sister is the seventh instalment in the multimillion-copy epic series The Seven Sisters.
They'll search the world to find her. The six D'Apliese sisters have each been on their own incredible journey to discover their heritage, but they still have one question left unanswered: who and where is the seventh sister? They only have one clue – an image of a star-shaped emerald ring.
The search to find the missing sister will take them across the globe – from New Zealand to Canada, England, France and Ireland – uniting them all in their mission to complete their family at last. In doing so, they will slowly unearth a story of love, strength and sacrifice that began almost one hundred years ago, as other brave young women risk everything to change the world around them.
'The Seven Sisters series is heart-wrenching, uplifting and utterly enthralling' – Lucy Foley
'Well researched and compelling …on an epic scale' – Sunday Express
'There's something magical about these stories' – Prima
'Addictive storytelling' – Woman & Home
'A masterclass in beautiful writing' – The Sun
It is with great sadness that we have heard today, 11 June 2021, that Lucinda Riley has died after a four year battle with cancer.  
Riley's family said in a statement: "To Lucinda's friends and readers around the world, we are so sorry to have to tell you that Lucinda died peacefully this morning, surrounded by her family, who were so important to her. We realise that this will be a terrible shock for most people, who won't have been aware that Lucinda had been battling cancer for four years.
"During those four years, Lucinda penned five novels, and this week, The Missing Sister is number one in book charts across the world. Lucinda touched the lives of all those she met, and those who turned the pages of her stories. She radiated love and kindness in everything she did, and will continue to inspire us all forever. Above all, Lucinda loved life, and lived every moment to the full." 
The family finished the statement by sharing Riley's own words: "Through the pain and the joy of the journey, I have learnt the most important lesson life can offer, and I am glad of it. The moment is all we have."
Our sincere condolences to her family and loved ones, and our gratitude for the gift of her writing. 
In stock