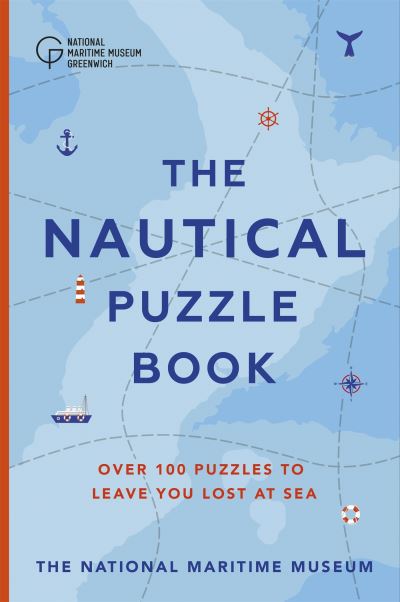 The Nautical Puzzle Book
£14.99
Oceans cover most of the Earth's surface and represent a truly undiscovered world for most people. In 'The Nautical Puzzle Book', dive deep into life at sea and test yourself with The National Maritime Museum.
__________

Available now: the biggest and best quiz book of 2020! The Nautical Puzzle Book is the perfect gift for Christmas.
__________

Think you know the difference between a ship and a boat? Do you really understand the shipping forecast? And what do all the different flags at sea mean?
The Nautical Puzzle Book is packed to the brim with over 100 puzzles inspired by the National Maritime Museum's objects and their stories.
Inside this book you'll find a fiendish mix of word games, codewords, trivia, picture puzzles, word scrambles, anagrams, crosswords and much more. It's a chance to learn all about epic explorers, history makers, record breakers, myths, legends, seafaring traditions and life at sea.
By the time you reach the end you'll have navigated centuries of history, crossed thousands of miles of ocean, and made countless discoveries – so batten down the hatches and set sail!
__________

The perfect gift for veteran seafarers and armchair navigators alike. Find out if you're worthy of captaincy or destined to be a deck hand in this beautiful and addictive puzzle book! If you're bored of Zoom Quizzes, then this is the book for all the family.
In stock