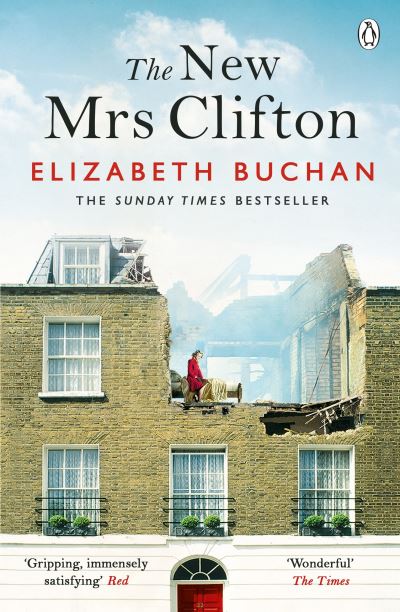 The New Mrs Clifton
£7.99
As the Second World War draws to a close, Gus Clifton, feared lost in Germany, surprises his sisters at their family home. But an even greater shock is the woman he brings home, Krista – the German wife whom he has married secretly in Berlin. Gus's sisters can only see the enemy their brother has brought under their roof. And their friend Nella, Gus's beautiful, loyal fiancée, cannot understand what made Gus change his mind about their marriage. What hold does Krista have over their honourable and upright Gus? And how can the three women get her out of their home, their future, their England?
Discover the gorgeously addictive story of love and betrayal in the compelling bestseller from Elizabeth Buchan
'A gripping, immensely satisfying novel with a twist in the tale' Red

'Wrapped in the roots of the sycamore was a skeleton; the remains of a woman, between twenty-five and thirty. She had carried a child . . .'
At the close of the Second World War, Intelligence Officer Gus Clifton returns to London.
On his arm is Krista, the German wife he married secretly in Berlin.
For his two sisters, this broken woman is nothing more than the enemy. For Nella, Gus's loyal fiancée, it is a terrible betrayal. As the three women wonder what hold Krista has over decent, honourable Gus, they begin to ask themselves:

How far will they have to go to permanently get her out of their home, their future, their England?

PRAISE FOR THE NEW MRS CLIFTON
'Buchan brilliantly captures the blighted atmosphere of blitzed London' Daily Mail

'The tension is palpable and the atmosphere claustrophobic. Buchan vividly conveys the mood of a post-war London brought to its knees. A powerful and emotional read' Sunday Express

'I loved this story of post-war adjustment which sets up a mystery on the first page' Cathy Rentzenbrink, Stylist

'So so good. Great writing, great story. I could not put it down' Marian Keyes
Available on back-order