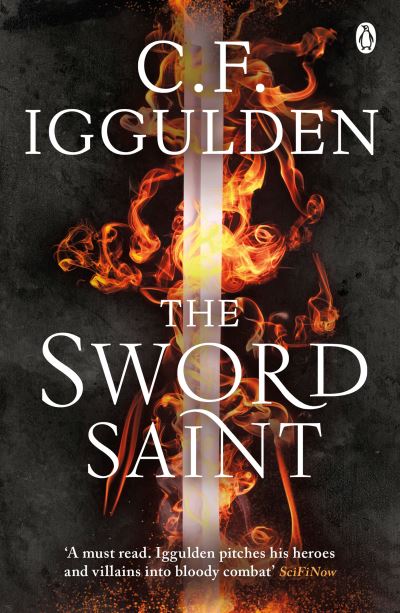 The Sword Saint: Empire of Salt Book III
£7.99
Cities have been broken. Empires have fallen. And darkness is coming. Success has drawn a cold gaze. A false king seeks dominion. His soldiers will bring desolation and despair to Darien. With treachery on all sides, the ancient capital looks set to fall. Yet within the walls of that great city, a small team gathers. Tellius knows each one: a hunter, a gambler, a dead man, a wielder of threads – and the sword saint of Shiang. When Darien herself is threatened, Tellius will ask them to stand. A city is worth more than the lives of those within. Darien's streets and courts and homes and taverns are a bonfire on the hill, a beacon of life and light in the world. That is why they will die to save her.
THE EPIC CONCLUSION TO THE BESTSELLING EMPIRE OF SALT SERIES FROM MASTER STORYTELLER CONN IGGULDEN
'A master storyteller' Sunday Express
________
The news from the north is grim.
An army is massing under the new king of Feal. They head towards Darien – city of the Twelve families –
demanding allegiance, or war.
Tellius, Speaker to the Council, knows this divided city will never stand against such a terrible foe.
But Tellius has a plan.
He will assemble a band of heroes. Men and women who once before aided Darien in her time of need.
They will come if he calls.
The army approaches.
The trumpets of war sound.
A great city holds its breath.
And a desperate plan unfolds . . .
Discover the first two instalments in the thrilling Empire of Salt series Darien and Shiang, perfect for fans of Bernard Cornwell and Game of Thrones.
________
'Iggulden is in a class of his own' Daily Mirror
'One of our finest historical novelists' Daily Express
In stock