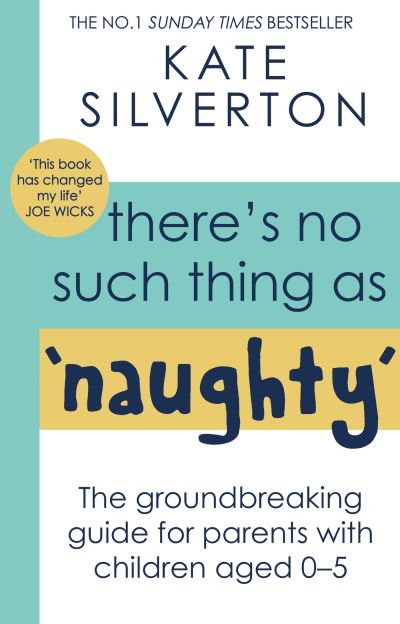 There's No Such Thing As Naughty
£14.99
There has never been a more essential time for the definitive book on parenting our 0-5 year-olds. This practical guide, from BBC broadcaster, children's counsellor and mother of two Kate Silverton is rooted in the latest research into the science of child brain development. By understanding their child's developmental stages, parents will come to realise that there is no such thing as 'naughty' in the traditional sense and will be equipped to react in the best way to their child's behaviour.
'As a parenting support book this is in a class of its own . . . It is perhaps the most helpful book for parents of children of any age' Professor Peter Fonagy, CEO Anna Freud National Centre for Children & Families
Want to know the secret to tackling tantrums and tears, stopping squabbles in seconds AND lay the foundations for your child's good mental health in the process?
In There's No Such Thing As 'Naughty', mum to two young children, journalist and children's mental health advocate Kate Silverton shares her groundbreaking new approach to parenting under-fives that helps to make family life so much easier and and certainly a lot more fun!
Kate's unique strategies, easy-to-follow scripts and simple techniques will enable you to manage those tricky everyday challenges with ease – and help you to enjoy the strongest bond possible with your child, both now and in the years ahead.
Endorsed by leading figures in the field of children's mental health, at the heart of the book is a simple and revelatory way to understand how your child's brain develops and how it influences their behaviour.
Rooted in the latest science – explained really simply – this engaging, accessible and warm parenting guide will redefine how you see and raise your children, with a new understanding that for under-fives, there can be no such thing as 'naughty'.
Available on Order