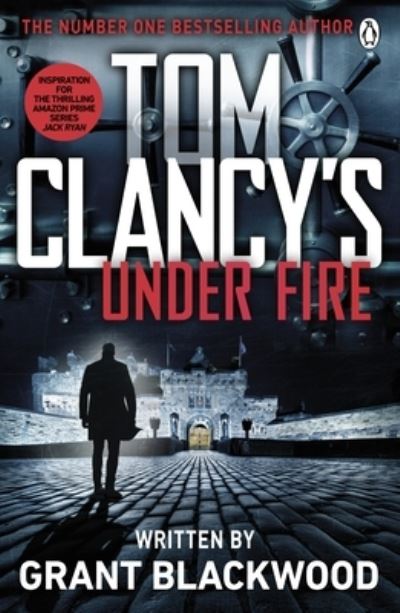 Tom Clancys Under Fire
£9.99
On a routine intelligence gathering mission in Tehran, Jack Ryan, Jr, has lunch with his oldest friend, Seth Gregory, an engineer overseeing a transcontinental railway project. As they part, Seth slips Jack a key, along with a perplexing message. The next day Jack is summoned to an apartment where two men claim Seth has disappeared – gone to ground with funds for a vital intelligence operation. Jack's oldest friend has turned, they insist. They leave Jack with a warning: If you hear from Seth Gregory, call us immediately. And do not get involved. But they don't know Jack. He won't abandon a friend in need. Racing against the clock, Jack must unravel the mystery: Who is friend and who is foe? Before it's over, Jack Ryan, Jr, may have to choose between his loyalty to Seth and his loyalty to America.
INSPIRATION FOR THE THRILLING AMAZON PRIME SERIES JACK RYAN . . .

Tom Clancy's Under Fire is another breakneck Jack Ryan Jr. adventure novel from one of Clancy's most successful collaborators: Grant Blackwood.
***
Campus operative Jack Ryan Jr is in Tehran, when he meets an old friend, Seth.
As they part, Seth passes Jack a key, gives him a cryptic message – and vanishes.
Now MI6 and the CIA are after Jack. They're desperate to find Seth. Jack tells them he knows nothing – but perhaps he knows enough to find his friend on his own . . .
In a dangerous foreign country, chased by agents from all sides, unsure who – if anyone – he can trust, Jack has few clues and no space for mistakes.
He's risking everything for Seth. But whose side is his old friend on?
And what if it's not Jack's?
Available on back-order