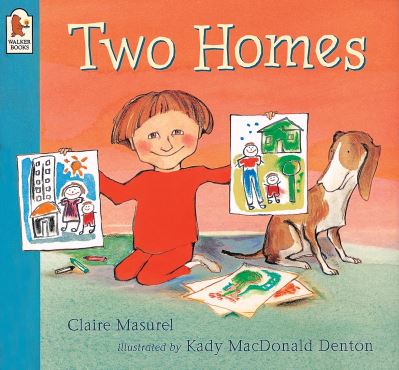 Two Homes
£7.99
Alex has two homes – a home where daddy lives and a home where mummy lives. Alex has two bedrooms and two favourite chairs. But she is loved by both of her parents. This book is the positive portrayal of the life of a child whose parents are divorced.
A comforting, reassuring and sensitive portrayal of divorce.
In this award-winning picture book classic about divorce, Alex has two homes – a home where Daddy lives and a home where Mummy lives. Alex has two front doors, two bedrooms and two very different favourite chairs. He has a toothbrush at Mummy's and a toothbrush at Daddy's. But whether Alex is with Mummy or Daddy, one thing stays the same: Alex is loved by them both – always. This gently reassuring story focuses on what is gained rather than what is lost when parents divorce, while the sensitive illustrations, depicting two unique homes in all their small details, firmly establish Alex's place in both of them. Two Homes will help children – and parents – embrace even the most difficult of changes with an open and optimistic heart.
In stock