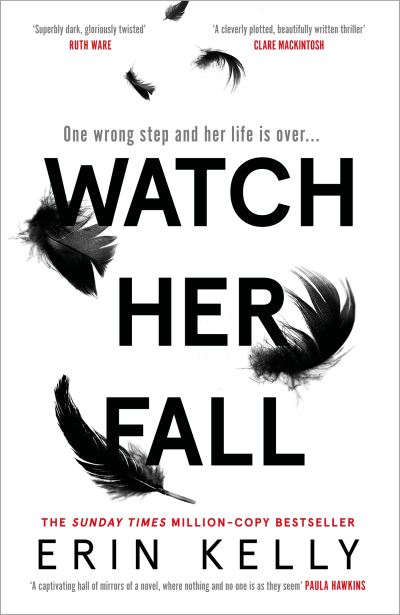 Watch Her Fall
£14.99
Swan Lake is divided into the black acts and the white acts. The Prince is on stage for most of the ballet, but it's the swans audiences flock to see. In early productions, Odette and Odile were performed by two different dancers. These days, it is usual for the same dancer to play both roles. Because of the faultless ballet technique required to master the steps, and the emotional range needed to perform both the virginal Odette and the dark, seductive Odile, this challenging dual role is one of the most coveted in all ballet. Dancers would kill for the part. Ava Kirilova has reached the very top of her profession. After years and years of hard graft, pain and sacrifice as part of the London Russian Ballet Company, allowing nothing else to distract her, she is finally the poster girl for Swan Lake.
***THE TIMES TOP TEN BESTSELLER***
'A dazzling psychological thriller' Sunday Times
'Kelly paints a picture of a claustrophobic, rarefied, piercingly lonely world … Deliciously sinister and obsessive … with one hell of a twist' Observer
'Twist follows twist, like The Red Shoes rewritten by Patricia Highsmith' Mail on Sunday
'It seems so effortless .. it's brilliant and you really do not guess what's coming' Virgin Radio, Graham Norton
'Expect deceit, duplicity and one hell of a twist!' RED
'Kelly's best yet … Genius twists and turns' Good Housekeeping
'Erin Kelly is at the top of her game. A seriously clever, and humane, novel' SARAH VAUGHAN
WATCH HER RISE
After years of blood, sweat and tears, Ava Kirilova finally has the ballet world at her feet. But away from the spotlight, whispers backstage make her lonely and paranoid.
WATCH HER FALL
Because someone is watching her from the wings. Someone who wants what she has. Wants it so badly two people will pay with their lives.
FURTHER PRAISE FOR WATCH HER FALL:

'Kelly's depiction of this claustrophobic and ambitious world is brutally convincing … You don't have to be a dance expert to enjoy it' Daily Mail
'Psychological crime is the speciality of Erin Kelly, and Watch Her Fall is a prime example of her work … bravura fare' Barry Forshaw, Financial Times
'A captivating hall of mirrors of a novel, where nothing and no one is as they seem' PAULA HAWKINS

'From the first page I was wrapped up in Ava's swooping, all-consuming passion and totally gripped by the explosive twists which held me to the very last page' ADELE PARKS
'Most ambitious and captivating book to date . . . so thrilling and unexpected that it made my head spin' LISA JEWELL
'Watch Her Fall is not only a cleverly plotted, beautifully written thriller; it is also a mesmerising glimpse behind the curtain into a world few of us will ever see' CLARE MACKINTOSH
'Superbly dark, gloriously twisted and utterly seductive – this is Erin Kelly at her mind-bending best' RUTH WARE
'Beautifully dark and complex. So good!' JANE FALLON
'A thrilling high-wire of twists and switchbacks' MARIAN KEYES
'The plot twists are abundant, the prose eloquent and vivid' Daily Express
In stock