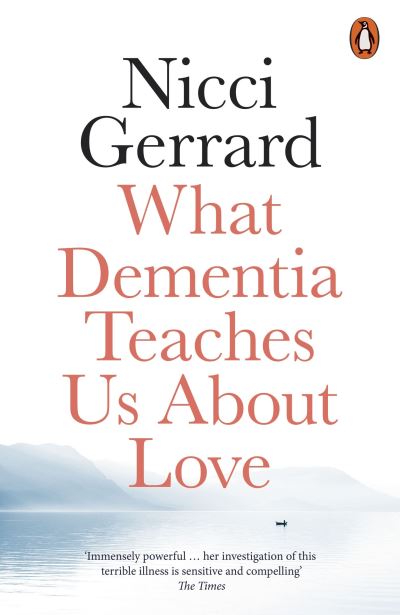 What Dementia Teaches Us About Love
£9.99
ISBN:

9780141986432
Author: Gerrard, Nicci
Publisher: Penguin Books, Penguin Books Ltd
Publication Date: 5th March 2020
Imprint: Penguin Books
Cover: Paperback
Dewey: 616.831 (edition:23)
Pages: 254
Language: English
Readership: General - Trade / Code: K
Category: Biography
Subjects: Alzheimer?s & dementia, Coping with illness & specific conditions, Ethical issues: euthanasia & right to die, Illness & addiction: social aspects, Self-help & personal development, Social discrimination & inequality, Social issues & processes, Sociology: death & dying, Sociology: family & relationships, The self, ego, identity, personality
What is it to be oneself, and what is it to lose one's self. Who are we when we are not ourselves, and where do we go? This is a book about dementia – not a personal account, but an exploration, structured around this radically-slowed death. Full of people's stories, both sad and optimistic, it is a journey into the dusk and then the darkness – and then out on to the other side, where, once someone is dead, a life can be seen whole again.
A SUNDAY TIMES, NEW STATESMAN AND FINANCIAL TIMES BOOK OF THE YEAR
'Immensely powerful . . . her investigation of this terrible illness is sensitive and compelling' Sunday Times
After her own father's death from dementia, the writer and campaigner Nicci Gerrard set out to explore the illness that now touches millions of us, yet which we still struggle to speak about. What does dementia mean, for those who live with it, and those who care for them?
This truthful, humane book is an attempt to understand. It is filled with stories, both moving and optimistic: from those living with dementia to those planning the end of life, from the scientists unlocking the mysteries of the brain to the therapists using art and music to enrich the lives of sufferers, from the campaigners battling for greater compassion in care to the families trying to make sense of this 'incomprehensible de-creation of the self'.
In stock