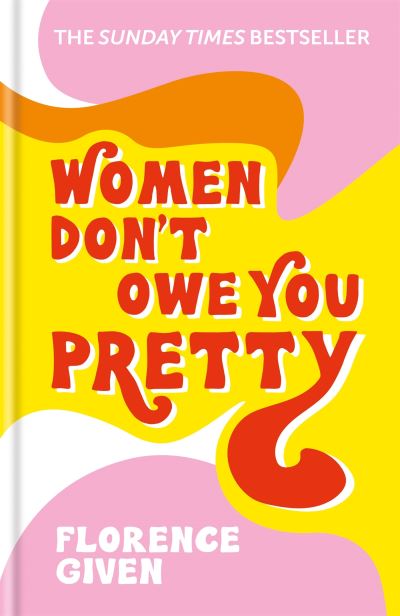 Women Don't Owe You Pretty
£12.99
Florence Given's debut book will explore all progressive corners of the feminist conversation; from insecurity projection and refusing to find comfort in other women's flaws, to deciding whether to date or dump them, all the way through to unpacking the male gaze and how it shapes our identity. 'Women Don't Owe You Pretty' is an accessible leap into feminism, for people at all stages of their journey who are seeking to reshape and transform the way they view themselves. In a world that tells women we're either not enough or too much, it's time we stop directing our anger and insecurities onto ourselves, and start fighting back to re-shape the toxic structures of our patriarchal society.
'THE BEAUTY MYTH' FOR THE INSTAGRAM GENERATION
Women Don't Owe You Pretty is the ultimate book for anyone who wants to challenge the out-dated narratives supplied to us by the patriarchy.
Through Florence's story you will learn how to protect your energy, discover that you are the love of your own life, and realise that today is a wonderful day to dump them.
Florence Given is here to remind you that you owe men nothing, least of all pretty.
WARNING: CONTAINS EXPLICIT CONTENT (AND A LOAD OF UNCOMFORTABLE TRUTHS).
THE FEMINIST BOOK EVERYONE IS TALKING ABOUT.
'An incredible mouthpiece for modern intersectional feminism.' – Glamour
'A fearless book.' – Cosmopolitan
'A hugely influential young woman.' – Woman's Hour
'Rallying, radical and pitched perfectly for her generation.' – Evening Standard
Available on Order