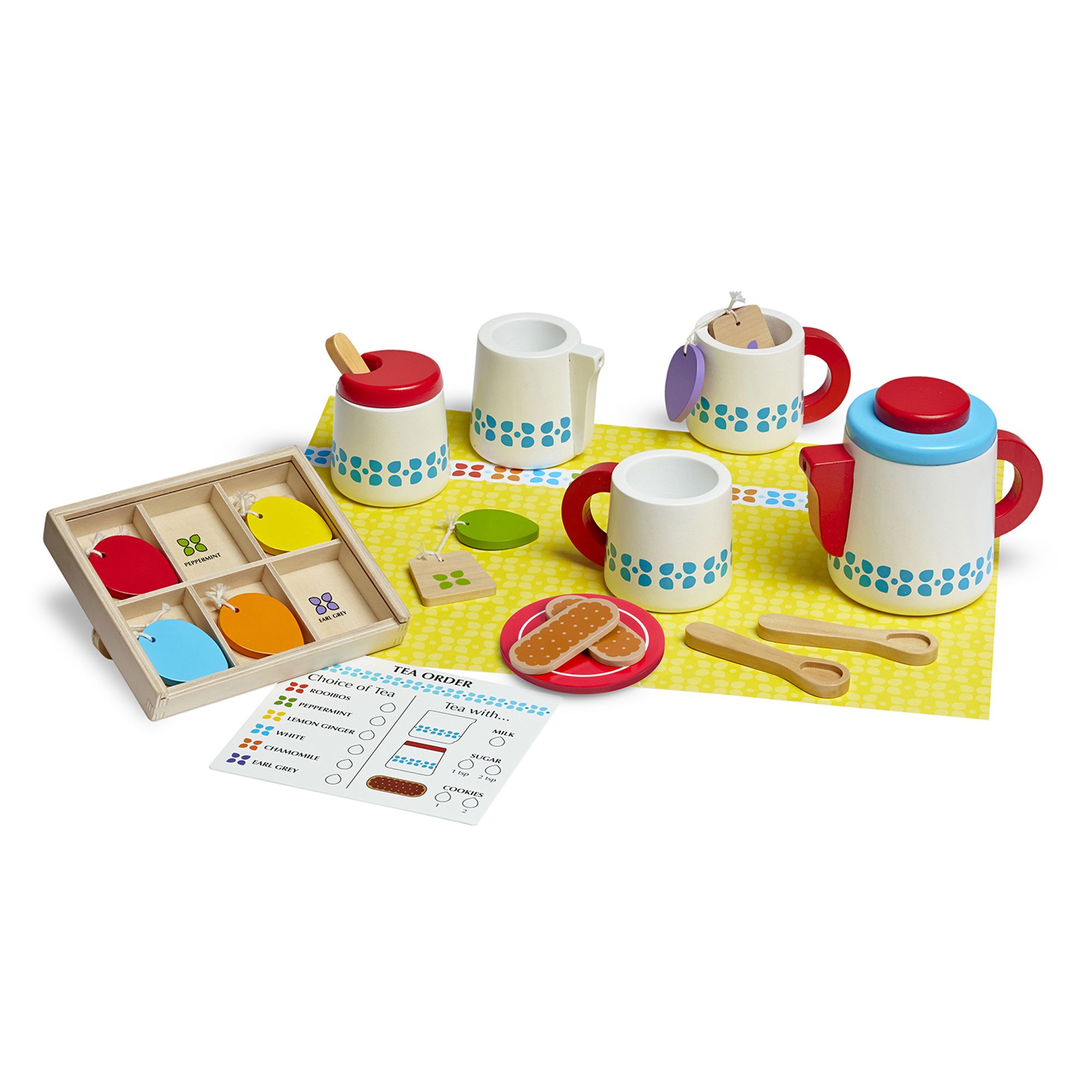 Wooden Tea Set
£24.99
This item is currently available for collection from the bookshop only.
May I take your order? This wooden tea set has everything your little one needs to host the perfect pretend tea party: teapot with lid, two cups, two spoons, a sugar bowl, a milk pitcher, six tea varieties, and two cookies. Tea bags with brightly colored tags store in a handy tea caddy and the wipe-off order card makes tea selection a snap! This adorable tea service encourages creative thinking and imaginative play and promotes memory and color recognition. Who's ready for tea for two?
Includes teapot with lid, 2 cups, 2 spoons, sugar bowl, milk pitcher, 6 assorted teas in tea caddy, 2 cookies, dry-erase card, placemat.
For Age 3+ years
In stock