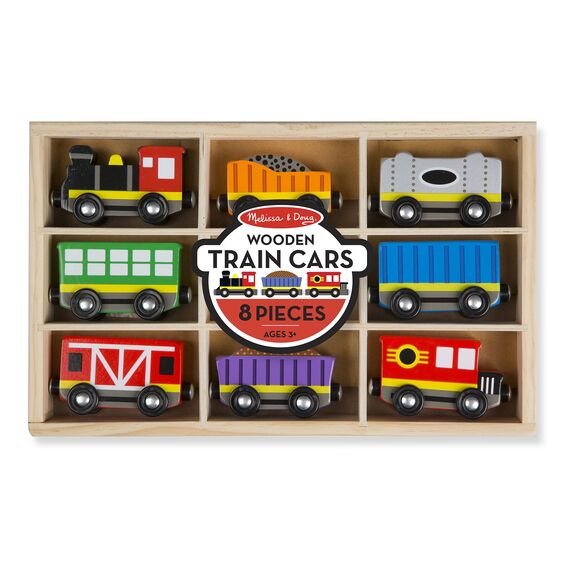 Wooden Train Cars Boxed
£17.99
This item is currently available for collection from the bookshop only.
All aboard for some railroad adventures! Eight wooden train cars, each approximately three inches long, link together with magnetic couplers in endless combinations for lots of imaginative play. Brightly painted and beautifully crafted train cars include a steam engine, caboose, coal car, passenger car, and more.
These trains are compatible with our Bigjigs wooden railways.
For Age 3+ years
In stock