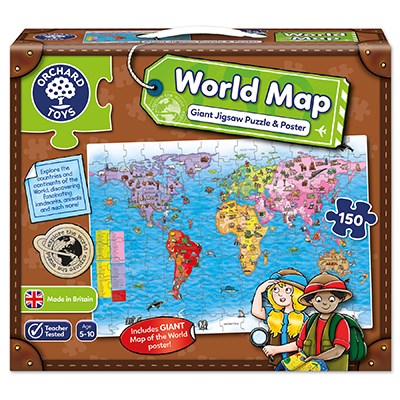 World Map Jigsaw
£16.99
Big Fire Engine includes a fun learning guide on the back of the box, which features different discussion points to talk about once the puzzle has been completed. This includes questions to encourage observation, reinforce counting skills and develop knowledge of the world, e.g. Can you see something that is round? Why do you think the fire engine has ladders?
Puzzle size = 53 x 42cm (approx)
This item is currently available for collection from the bookshop only.
Discover and learn about the local inhabitants and landmarks from around the world, from the animals in Antarctica to the statue of liberty in New York! Includes a giant poster for additional learning and to help aid the completion of the puzzle.
Puzzle size 88 x 61cm, Poster size 96 x 68cm.
For Age 5 – 10 years
In stock