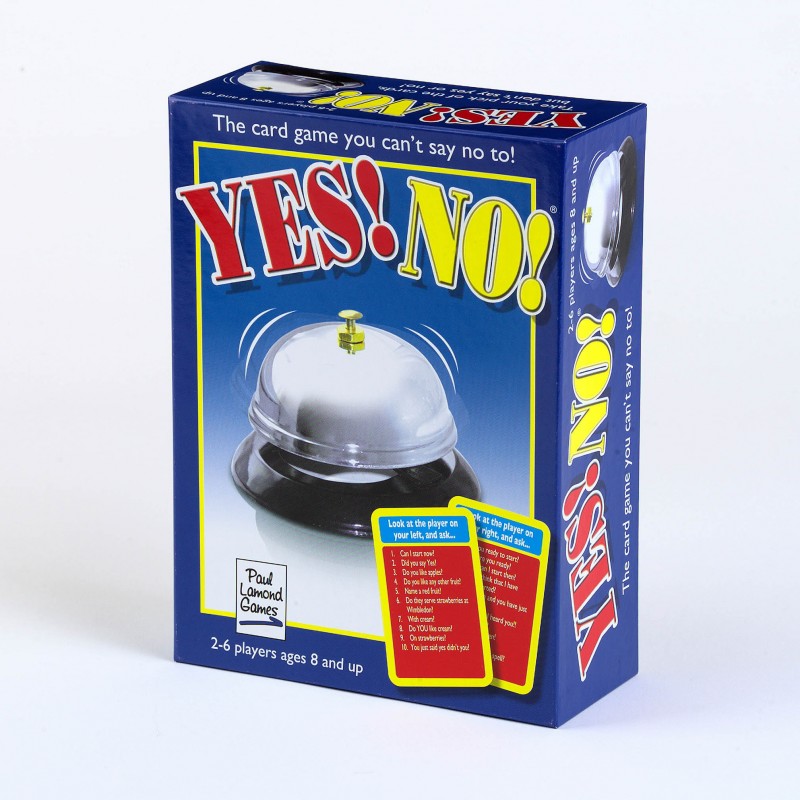 Yes/No Game
£9.99
This item is currently available for collection from the bookshop only.
A fast and furious game where answering Yes or No gets you dinged out by the bell.
This card game has 50 Question Cards and 1 Bell. To begin, one player takes a card, reads the quick fire question to the opponent, if they answer Yes! Or No! ring that bell, and keep the card. If they get to the end of the questions without saying Yes or No – they keep the card. The player with the most cards at the end of the game is the winner.
Much harder than it sounds – and great for anyone who likes dinging our shop bell!
For Age 8+ years
In stock