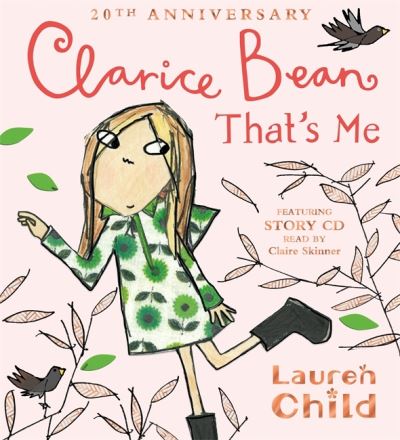 Clarice Bean, That's Me
£7.99
Clarice Bean is a funky new character with real girl power. All she wants is a bit of peace and quiet, away from her family and their annoying little habits that many of us will recognise only too well.
An utterly special 20th anniversary edition of the classic picture book, with CD featuring THREE Clarice Bean stories read by Claire Skinner, star of the BBC series Outnumbered.
All Clarice Bean wants is a bit of peace and quiet. But that can be hard to find in a house where your little brother is being utterly annoying, your big brother is in the dark tunnel of adolescence and your grandad's pouring soup on his cornflakes . . .
This special 20th anniversary edition comes complete with an audio CD featuring all three Clarice Bean picture books:
Clarice Bea, That's Me
Clarice Bean: My Uncle is a Hunkle
Clarice Bean: What Planet Are You From?
A true picture book classic, this is the story that launched the award-winning, bestselling Clarice Bean series!

"A fresh, playful, wonderfully chaotic look at family life that will make you laugh out loud" Independent
Winner of the Smarties Book Prize
Over half an hour of audio content, with music and sound effects

In stock