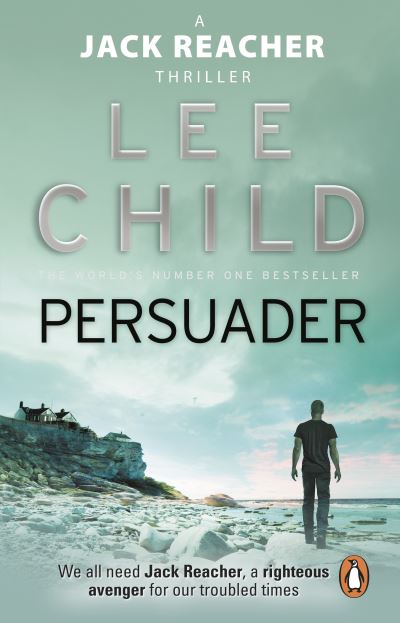 Persuader
£8.99
'Never forgive, never forget' is Jack Reacher's standard operating procedure. Quinn was the worst guy he had ever met, truly unforgivable. So Reacher was glad to know he was dead. Until the day he saw him again in Boston, alive and well.
"Ballsy, dynamic and not for the faint-hearted." (Daily Mail)

Never forgive, never forget.
Jack Reacher lives for the moment. Without a home. Without commitment. But he has a burning desire to right wrongs – and rewrite his own agonizing past.
Never apologize. Never explain.
When Reacher witnesses a brutal kidnap attempt, he takes the law into his own hands. But a cop dies. Has Reacher lost his sense of right and wrong?
_________
Although the Jack Reacher novels can be read in any order, Persuader is seventh in the series.
And be sure not to miss Reacher's newest adventure, no.26, Better off Dead! ***COMING SOON and AVAILABLE FOR PRE-ORDER NOW***
In stock