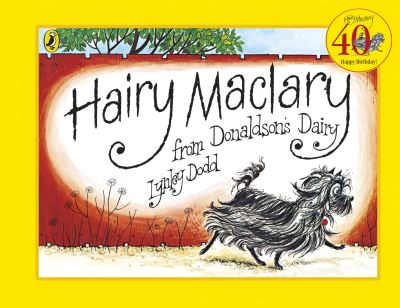 Hairy Maclary from Donaldson's Dairy
£6.99
This is the story of the scruffy dog Hairy Maclary, who went off for a walk with a few of his friends, and got a nasty surprise. It is told in rhyme, using repetition to make it more accessible to young children.
Hairy Maclary goes off for a walk in town, followed by a few friends – and comes up against a nasty surprise in the shape of Scarface Claw!
Discover the lovable rogue, Hairy Maclary, and his four-footed friends in this hilarious classic tale. With unforgettable illustrations and a brilliant rhyming text, it's a true delight to read aloud again and again. This new cased board book edition is the perfect size for little hands.
In stock